Carbon Fiber Performance Air Intake for Subaru Legacy Outback B9 Tribeca H6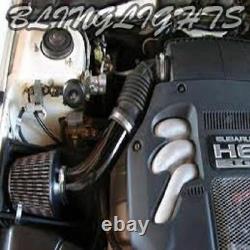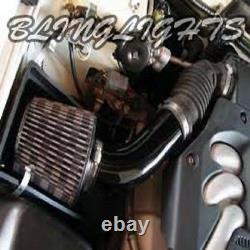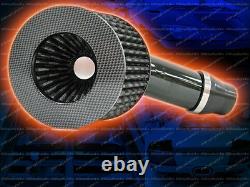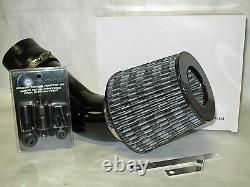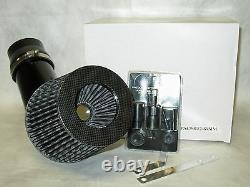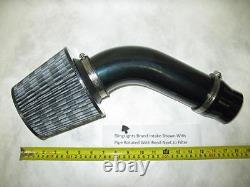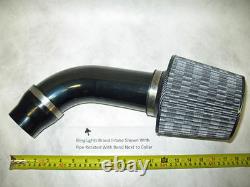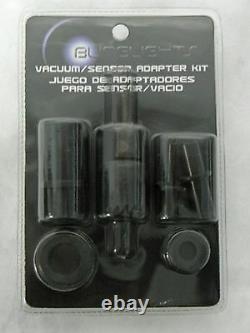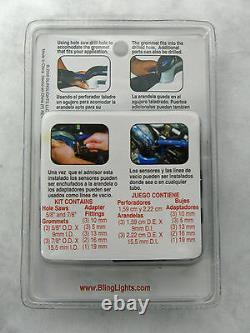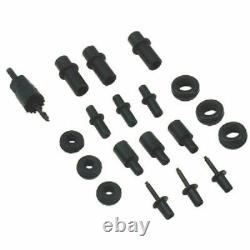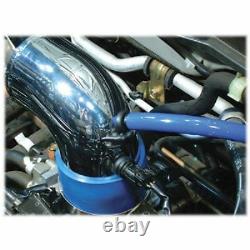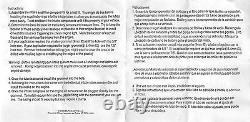 Carbon Fiber Performance Air Intake for Subaru Legacy Outback B9 Tribeca H6. This product data sheet is originally written in English.
MAF Sensor Adapter Not Included. Intended for use with H6. Make sure your motor matches the customer photos to ensure compatibility.
Reusuable Carbon Fiber Print Fabric Filter (not real carbon fiber). Open Top Filter Design for Improved Air Flow Over Closed Top Design. Filter Element Can Be Cleaned With K&N Aerosol Recharger Filter Care Service Kit.
Black Ionized Light Weight Aluminum Metal Piping With 45 Degree Manderell Bend. Includes Sensor Adapter Kit that can Attach Vacuum Lines Almost Anywhere On The Intake Tube.
The BlingLights sensor adapter kit includes (2) hole saws, (6) grommets and (10) fittings to fit all popular vacuum line and air sensors and is for use with where vacuum hoses are required. Frequently Asked Questions How Does It Work? When you bolt-on a BlingLights intake, you will notice the difference the next time you drive your vehicle. Our BlingLights Intake Kits are a great way and in many cases the only way to maximize airflow and engine performance.
They will replace the factory air box providing both High-Flow air filter technology and a larger air filter size. This winning combination will increase horsepower and sound great too. BlingLights Intake Kits are the correct diameter for each engine type and will free your car from the size restriction that comes with the factory air box. These economical kits can take a variety of different forms based on vehicle characteristics and available space under the hood. Each kit is designed to provide power throughout the RPM range. BlingLights intakes take advantage of the added airflow provided by an oversized air filter released from the restrictive factory air box. These kits bring engine airflow out of the factory box by providing a large size open-air conical High-Flow Air Filter. The extra surface area of these open-air air filters provide even more airflow at lower restriction than a name brand replacement filter which is always limited to the size of the factory air box. The larger air filter also captures and holds more dirt increasing its service life before a cleaning is required. The filter is then either directly attached to the engine carburetor or throttle body or indirectly through a tube assembly running from the filter to the engine. All adaptors are made from high quality materials. Why Does The Factory Intake Need to be Improved? Most people are aware that our High-Flow Air Filter can increase horsepower over a traditional disposable air filter. An air filter change alone however, cannot eliminate other types of air restriction built into the vehicle at the factory.
These can be found in the size of the air box and the air path running from the air box to the engine. That's where air intakes rule the road. They completely replace the factory airflow assembly including the filter, air box and air path.
More and more people are discovering the monster power available from a well-engineered air intake, so go ahead and wake the sleeping giant in your motor. How Do You Know It Works? We will not sell an air intake that does not provide a measured increase in horsepower and torque (acceleration).
Our air intakes are proven to increase horsepower and torque on a wheel dynamometer (think treadmill for motors). These thoroughly engineered air intakes provide huge increases in power that a customer will definitely feel when they accelerate. How Much of an Increase in Miles Per Gallon Should I see from using a BlingLights Intake? Results will vary depending on your vehicle, driving habits, load on the engine (towing for example), existing air system restriction, and other factors. Many BlingLights users report an increase in miles per gallon.
Our internal testing is performed using employee and customer vehicles. We usually have the motors for a short period of time that will only allow for fit checks and dyno (power curve) testing.
If you take advantage of added power by driving harder, you will not see much of a gain, if any, in MPG. Can I Install and Maintain the Intake Myself? The kit isn't complicated too install for most application, and the work can be done in your driveway with simple hand tools in about an hour. We recommend to have the kit installed at stereo shop if you are uncomfortable installing on your own.
If you do it yourself, you will need a wrench, a ratchet, and a screwdriver. Every 50,000 miles clean the filter with filter cleaner found at your local auto shop. No need to ever replace the filter. Is the BlingLights Intake Street Legal? In most states our intakes are legal. Our intake kits may not be legal in states where under the hood modifications are not allowed. Check your local laws if you are unsure. Will the BlingLights Intake Cause My Vehicle Mass Air Sensor to Fail? No, it is both impossible and ridiculous. An engine can only take in a fixed volume of air depending on the engine's size. The more restriction that an air intake system (filter, air box, and tubing) causes, the greater the potential is for power and mileage degradation. The only time this can happen is from improper installation that causes damage to a vehicle system. Racing, cosmo, 806-115-101C, 806-115-101, pro, dry. Ram, cai, performance, accessory, performance.
755066, s&b, filters, filter, SP1476P, mega, r. Cai, takeda, short, ram, TR-4304P, manifold, hps.
And, k, k&n, kandn, weapon-r, aem, dragon, secret. Airaid, typhoon, spt, secret, state 2, 75-5066. Weapon, apollo, 57i, induction, system, spectre. Engine, motor, flash, chip, turbo, super charger. Aluminum, metal, 2016, 2017, 2018, 3.0l, 3.6l, jdm.
BBK, Diesel, 306-115-101, series, 69, 69-7503TS. Supercharger, eram, ecu, nitros, jdm, maf, black. 306-119-101, 306119101, Volant, Spectra, Fujita. Blox, gray, grey, throttle, afe, MagnumForce, cold.
This item is in the category "Vehicle Parts & Accessories\Car Parts & Accessories\Air & Fuel Delivery\Other Air & Fuel Delivery". The seller is "blinglights-auctions" and is located in this country: US. This item can be shipped worldwide.
Other Part Numbers 5: racing, cosmo, 806-115-101C, 806-115-101, pro, dry
Interchange Part Number: ram, cai, performance, accessory, performance
Interchangeable Part Numbers 9: 755066, s&b, filters, filter, SP1476P, mega, r
Interchangeable Part Numbers 8: cai, takeda, short, ram, TR-4304P, manifold, hps
Interchangeable Part Numbers 5: and, k, k&n, kandn, weapon-r, aem, dragon, secret
Other Part Number 2: airaid, typhoon, spt, secret, state 2, 75-5066
Brand: Bling Lights
Interchangeable Part Numbers 6: weapon, apollo, 57i, induction, system, spectre
Manufacturer Part Number: bl-intakeH6
Interchangeable Part Numbers 3: engine, motor, flash, chip, turbo, super charger
Interchangeable Part Numbers 2: aluminum, metal, 2016, 2017, 2018, 3.0l, 3.6l, jdm
Other Part Numbers 4: BBK, Diesel, 306-115-101, series, 69, 69-7503TS
Other Part Numbers 3: 306-119-101, 306119101, Volant, Spectra, Fujita
Interchangeable Part Numbers 4: supercharger, eram, ecu, nitros, jdm, maf, black
Placement on vehicle: Front
Interchangeable Part Numbers 7: blox, gray, grey, throttle, afe, MagnumForce, cold
OE Spec or Performance/Custom: Performance/Custom