Dinan Carbon Fibre Cold Air Intake Induction Kit BMW M140i M240i 340i 440i B58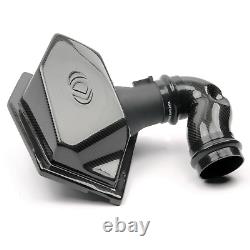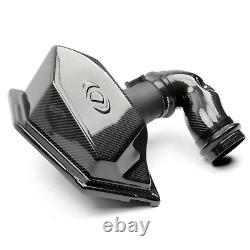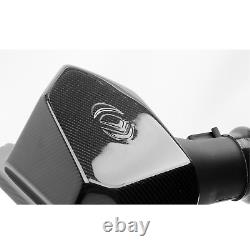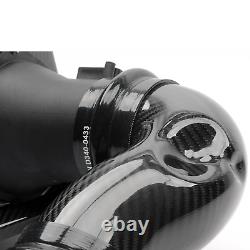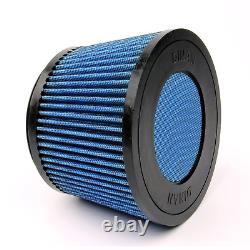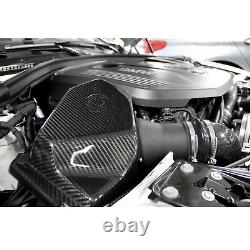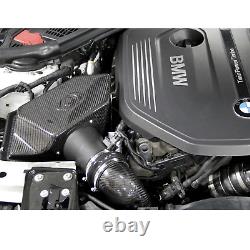 Dinan Carbon Fibre Cold Air Intake Induction Fit For B58 BMW M140i F20 F21 / M240i F22 F23 / 340i F30 / 440i F32 F33. Following in the footsteps of the immensely popular and heralded intake for the BMW B58 engine, the next generation of 6 cylinder intake takes the same path to success.
Improve upon the factory design by increasing flow via a larger air box and filter element thereby improving throttle response and lessening the strain on the turbocharger for maximum efficiency. While box and filter enlargement and redesign is a major factor in ultimately producing a more potent intake they are not the only variables in creating a more efficient design either. The devil is in the details which is where Dinan thrives.
Coupled with maintaining Dinan's standard practice of utilizing a sealed system to ensure as much cold, outside air as possible is employed Dinan engineers focused their attention on the intake pipe itself where numerous improvements could be made. In factory configuration the intake tube comes complete with baffling and a small helmholtz chamber to reduce unwanted sound. As a byproduct these features also cause a more turbulent air flow path which robs the factory system of potential power.
These 2 specific details are diametrically opposed to our intended markets desires so the removal of these features was paramount. Through numerous iterations a carbon fiber intake tube was developed that eliminated flow disruptions and allowed the natural sound of an unimpeded intake tract to sing. An impressive feat on today's turbocharged engines. Not to be outdone by the performance side of the equation the B58 intake also is completely made up of carbon fiber unlike 6 cylinder intakes of the past where a mix of materials was used.
Not only is the intake completely carbon construction but the quality of the material has been improved over previous generations as well. While looks are surely important, and this piece has that department covered in spades, the improved construction and coating also guarantees that the appearance of the engine bay with the Dinan intake will not be marred over time. Built to present well, perform well, and last the duration, the Dinan B58 carbon fiber cold air intake is a modification that is a must for any high high performance build. Larger volume air box (30% larger than stock) that completely seals for maximum insulation from power robbing heat. 34% increase in filter area (stock: 76.3in², Dinan: 102.1in²) for optimum flow. Optimized carbon fiber intake tube. Free flowing injection molded Air Mass Meter housing (8% larger then stock). 2015 to 2019 - BMW M140i (F20/F21 LCI).
2016 to 2019 - BMW M240i (F22/F23 LCI). 2014 to 2019 - BMW 340i (F30/F31/F34/F35).
2016 to 2019 - BMW 440i (F32/F33/F36). If there will be any delays in your order you will be informed within 24-48 hours.