TRiX Carbon Fibre Air Induction Kit for Mini R55 R56 R57 R58 R59 Cooper S GP JCW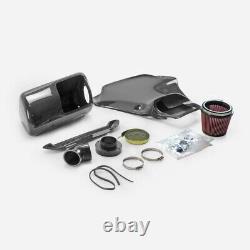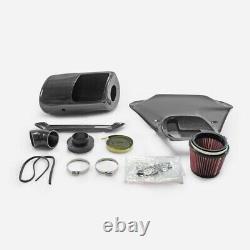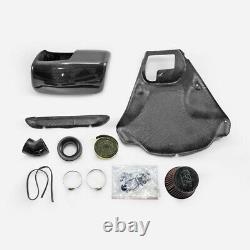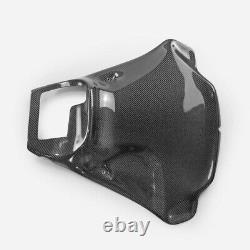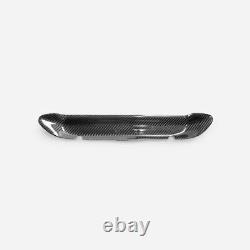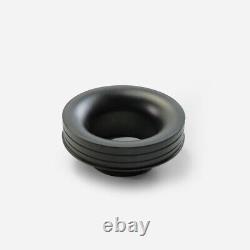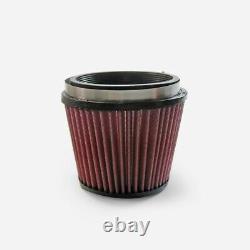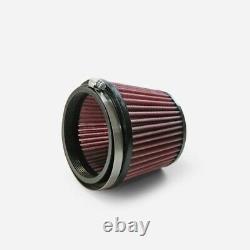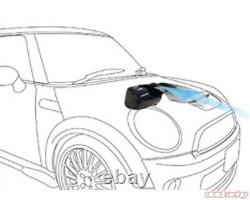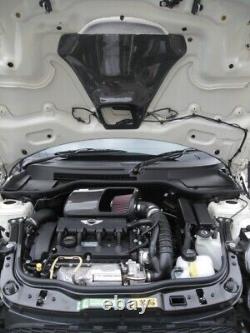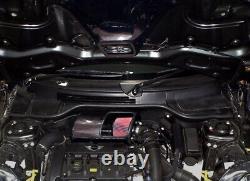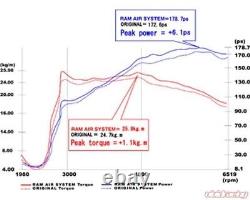 TRiX Mini Cooper N14 & N18 GM Style Carbon Fibre Induction Intake Ram Air System for R55 R56 R57 R58 R59. Our TRiX GM Style Carbon Fibre induction kit for Gen 2 Mini coopers is one of the best you can get. It is hand made from 100% carbon fibre and is not the cheaper carbon fibre effect.
This intake system is proven to give a 6-10HP gain, a 4 - 7 ft/lb of extra torque and the best part is the induction sound you will gain from this Intake system. The sound it produces is addictive. You will hear the whistle of the turbo inducer over any other engine noise and coupled with our uprated diverter valve and spring, you will hear quite a bit of turbo flutter too.
This is a full it consisting of air box with genuine K&N filter, a 2 piece air diverter which channels all air from the scoop to the air box and a full fitting kit with hoses pipes nuts and bolts. Everything you need to fit this to either a N14 or N18 engine As this is hand made, some measurements may be slightly off and some pre drilled holes may need to be enlarged, however, this sealed intake system is a simple fit and a very easy way to unlock more power whilst making the car sound great. We recommend using this in conjunction with our TRiX R56 Carbon Fibre bonnet / hood scoop to maximise the air flow to the air box ensuring only colder air gets to it. Color: Gloss finish with carbon weave.
Fitment: For BMW MINI R series. R55 R56 R57 R58 R59. It will fit all Gen 2 Mini Coopers with either the N14 or N18 engine which include all. Bespoke Hand-built design for maximum airflow. Large resonating Carbon Fibre airbox for Increased induction sound. Designed to fit both N14 and N18 engines. These parts are all direct replacements for the OEM parts. The kit will need to be assembled using the fitting kit provided.
The air diverters will need to be fitted to the underside of the bonnet / hood and under the scoop for maximum air flow. This requires some removal of bonnet heat shielding and the removal of the intake scoop. Its all pretty straight forward, and although this is an easy job which should take no longer than 30 minutes to swap, If you are not confident we always recommend professional installation. We do have fitting instructions available which we can send on request, so feel free to get in contact if needed ad we will send them to you.
1 x Gen 2 Mini R series GM style Intake Induction System which includes. 1 x Carbon Fibre air box. Carbon Fibre Under bonnet / hood air diverter.
Carbon Fibre Under-scoop Air diverter. With this kit, you will have everything needed to fit this to either your N14 or N18 Gen 2 Mini Cooper S, JCW and GP. We stock many carbon fiber parts for BMW Mini Coopers, including badges, fenders and spoilers, wings ets.
You name it, we make it and if we don't have it we can make it for you. We also make bespoke items so let us know what you need.
Take a look in our store. Check out our other auctions for more cool stuff.