TRiX Real Dry Carbon Fibre Mini Cooper WORKS GP BIG Intake Scoop Grill R52 R53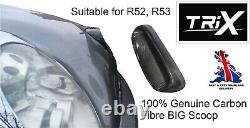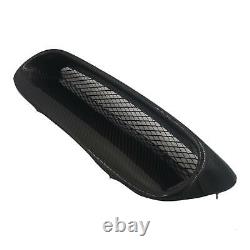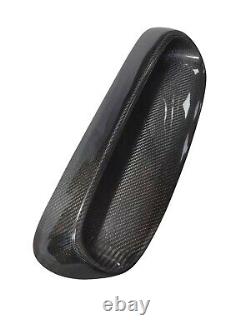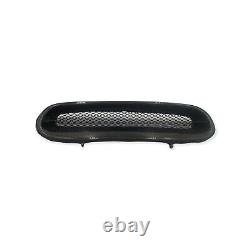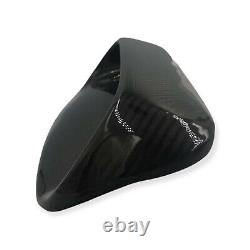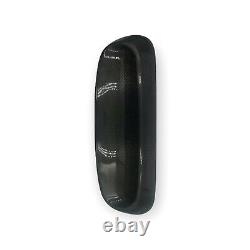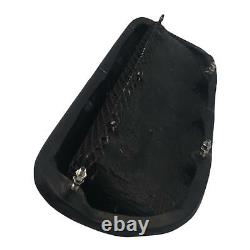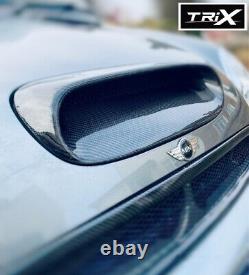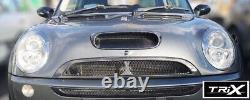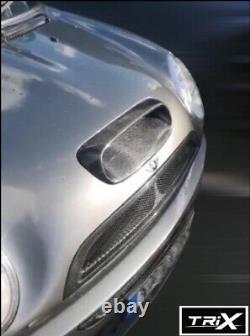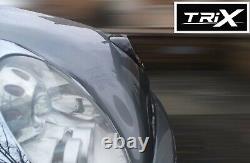 TRiX Real Dry Carbon Fibre BIG Intake Bonnet Hood Scoop MINI Cooper S JCW GP R52 R53. This TRiX 100% REAL carbon fibre intake scuttle cowls/vents. These cowls are made from 100% genuine Dry carbon Fibre and are. The cheaper carbon fibre effect. As well as replacing the original hood scoop with this cosmetic improvement, this BIG scoop has a bell mouth design to allow more air to cool the intercooler.
Denser, cooler air results in better combustion and more power. This will only fit Gen 1 Mini Cooper S which include. Colour: Gloss finish with carbon weave.
Fitment: For BMW MINI R series. Easy to use bolt on application, or can be bonded to fit. Allow additional air to enter and cool your top mount intercooler, or use to further cool your engine bay. 100% genuine dry carbon fibre. The plastic air diverter can be used, but we recommend removing it. If running an aftermarket larger intercooler. Works in conjunction with our Carbon Fibre Air diverter plate. Intercoolers and Air Diverters can be found in out other auctions. Completely change the appearance of your car with this carbon fibre upgrade and intake scoop. Replace your OEM scoop for a more unique and stylish look. We have more Carbon Fibre products for Mini Coopers, check them out in our store. Open the bonnet ant remove the 2 plastic tabs which hide the 2 front bolts.
Remove the 2 front and the 2 read bolts. The rear bolts are attached to the plastic air diverter. Remove the existing bonnet scoop. Apply bonding agent to the TRiX BIG scoop, attach to the recess.
Press firmly three minutes until the scoop have completely bonded. We recommend not driving the car for 48 hours until the bonding agent has fully set.
Please refer to the instructions on the bonding agent you decide to use. If you prefer to bolt-in please see below. Repeat the above directions in reverse to attach the TRiX BIG Scoop.
We recommend removing the plastic air diverter attached to the underside of the hood. 2 Final screws remove this.
Although these are quite easy to fit and usually will take 10 minutes, it does require a great deal of patience. The fixed bolts on the scoop do fit perfectly, but can be fiddly if you decide to retain the plastic air diverter.
We recommend removing this, but it can be kept if needed. If you are not confident, we always recommend professional installation. 1x TRiX Genuine Carbon Fibre BIG Intake Hood Scoop. 8 x bolts (4 spare). We stock many Carbon Fibre parts for BMW Mini Coopers, including badges, fenders, Mirror caps, Spoilers, Grilles and Scuttle vents. Take a look in our store. Check out our other auctions for more cool stuff.