Yamaha Yzf-r6 Carbon Fiber Dash Console Intake Covers 2017-2018-2019-2021-2022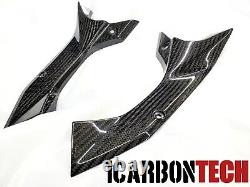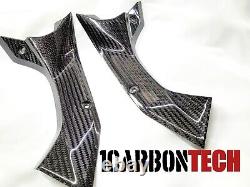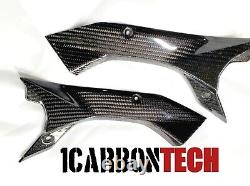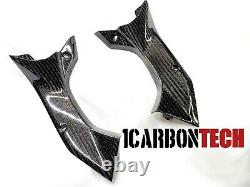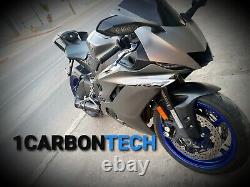 PURE 100% REAL CARBON FIBER DASH COVERS / INTAKE COVERS. 2017 TO 2022 YAMAHA YZF-R6. GRADE A BEAUTIFUL CLEAR GLOSS FINISH. WITH UNDER MOUNTING TABS FOR BEST FITMENT! LISTING INCLUDES L-R 2 PIECE DASH COVERS MADE IN FULL CARBON- UV GLOSS FINISH! Proudly made by our experts Here at 1CARBON. With only the Highest Quality Materials. Manufactured in Best Quality Carbon Fiber. (be careful with cheap imitation sellers). WE CARRY A FULL LINE OF PARTS FOR THIS MODEL... LET US KNOW IF YOU HAVE ANY QUESTIONS. Each of our parts goes through our signature line of processes which includes.
Linear Dimension Pattern Layer Process (our signature patented process). Through this process, carbon fiber weaves are aligned, allowing for a perfectly straight-laminated carbon fiber piece.
While most companies produce products with weave distortions and unevenness, we believe that each part HAS to look good cosmetically. Transfer Vacuum Infusion Process (T-VIP). We have perfected our resin-transferring methods to a fine degree, utilizing them differently according to a part's weight and size. With this part-specific treatment process, a particular part only absorbs the precise amount of needed resins, making it a perfectly even weight. Thanks to our premiere process, parts never absorb excessive resins which can result in uneven weight distribution.